Kevin: An excellent look at the law concerning internet news aggregators and also looking at the different types of aggregators.
Write Your Own Social Media Strategy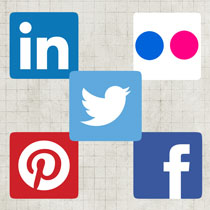 A step-by-step guide to creating your own tailor-made social media strategy for marketing and outreach, featuring 50 lectures and 3 hours of video for just $349 (~£230). Sign up now to get lifetime access, and be safe in the knowledge that there's a 30 day money back guarantee!
Subscribe to Strange Attractor via Email
About Us
Suw Charman-Anderson

With a decade of social media experience, it's fair to say that Suw is one of the UK's social media pioneers. She has worked with many household names, helping clients worldwide use social tools for collaboration and communication internally and to build customer relationships externally. She has a comprehensive understanding of strategy and implementation, with a depth of experience that is very hard to find in such a young field of expertise.
Suw is now focusing on sharing her expertise, and has launched an online course teaching small- and medium-sized businesses how to write a robust social media strategy tailored to their own needs.
Suw writes fiction, available only via her monthly newsletter, and is fascinated by crafts such as bookbinding, goldwork embroidery and bobbin lace. Chocolate and Vodka is her personal blog where she writes about writing and any $random_subjects that catch her eye. And yes, she's married to Kevin.
Kevin Anderson
Kevin brings almost 20 years of cutting edge journalism experience to his work. He is currently a regional executive editor for Gannett Wisconsin Media, overseeing two newsrooms, the Sheboygan Press and HTR Media.
Before joining Gannett, he held a number of pioneering positions with news organizations. In 1998, he became the BBC's first online journalist based outside of the UK, covering the US for its award winning news website. In 2005, he went to London for the BBC where he developed a blogging strategy for BBC News, served on a corporate-wide blog and podcast steering committee, helped launch a program on BBC 5Live covering weblogs and podcasts and was on the team that launched the interactive radio program World Have Your Say on the BBC World Service.
From 2006 to 2010, he worked at The Guardian as its first blogs editor and then as its digital research editor. While blogs editor, he launched a culture blogs network, a successful food blog and an environmental blog network that incorporated both Guardian and independent content. As digital research editor, he was responsible for monitoring key developments in digital media and evaluating their value to Guardian journalists and audiences.
From June 2012 through July 2013, Kevin was a member of the management team of the Media Development Investment Fund and editor of the Fund's Knowledge Bridge site and newsletter. The Media Development Investment Fund invests in independent news organizations in emerging democracies, and the Knowledge Bridge project is designed to help these news organizations make the digital transition.
From 2010 until he joined MDIF in 2012, he worked as a freelance journalist, digital media consultant and digital journalism trainer working with news organizations including Al Jazeera, Reed Business Information, Czech TV and CNN International.